A Genshin Impact leaker shares a video featuring a model of the new region Sumeru, which should arrive around Genshin Impact Version 3.0.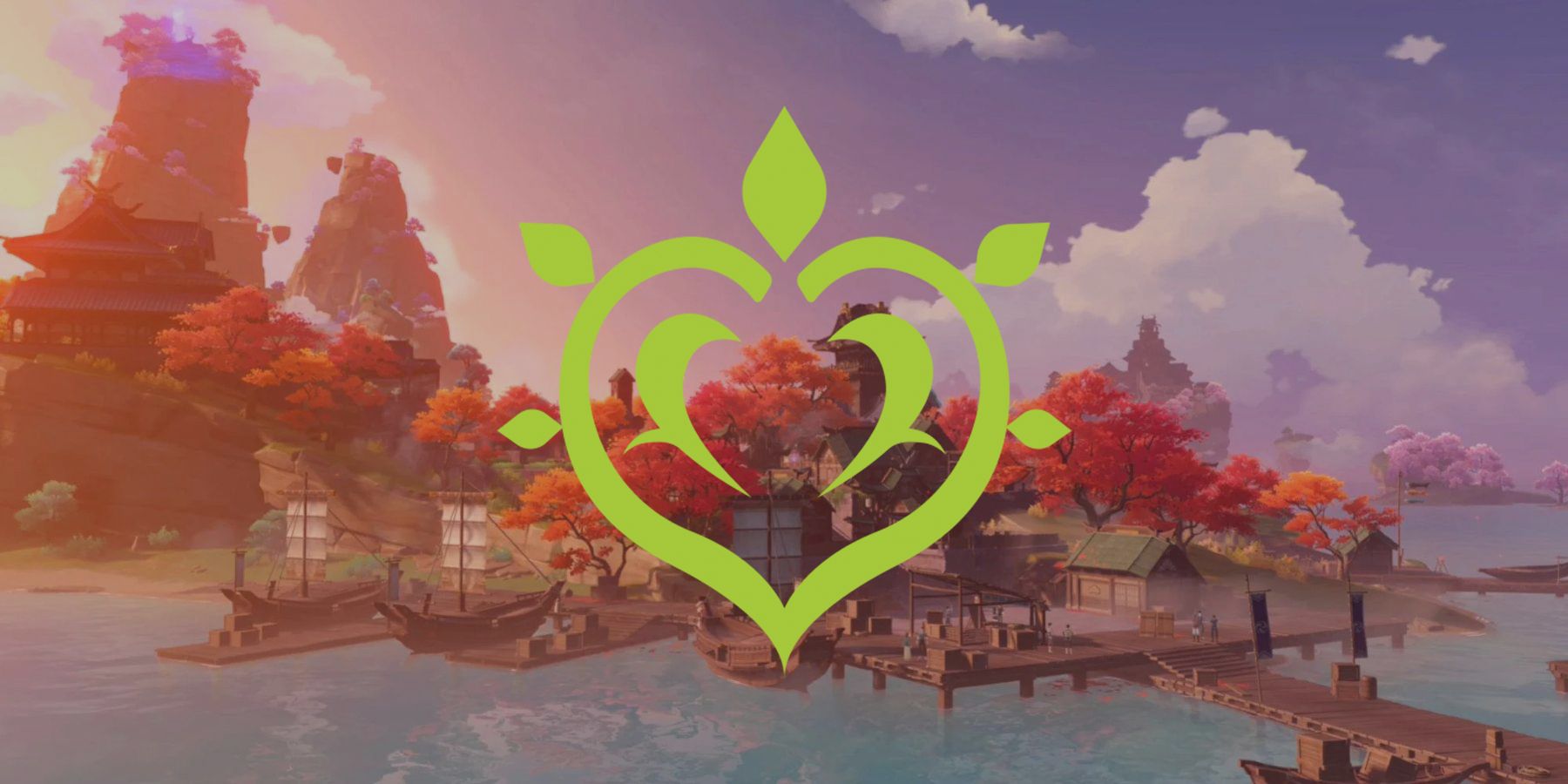 Gesnhin Impact's world keeps expanding with each new update. Developer Hoyoverse has officially added a brand-new region named Chasm in to the game in the current update 2.6, and another is set to come to the thriving title in the near future.
There have been numerous Genshin Impact Rumors about the brand-new nation named Sumeru which will arrive in the next major update. An interesting leak has apparently revealed a model of a small part of this new region, giving fans an idea of ​​what to expect.
RELATED: Genshin Impact Fan Points Out Interesting Parallel Between Ayaka and Ayato Kamisato Trailers
Lumie, who is a credible Genshin Impact leaker, is the source of the early model of Genshin Impact's Sumeru region. This region has been rumored for many months now, and based on the leak, it seems like it will not disapoint once it is released. The video shows Ganyu running exploring a huge tree which could be the main location of Sumeru. The fact that the model is placed next to the city of Mondstadt makes it much easier to estimate its size. The tree will probably have multiple teleport points and most likely its own Statue of The Seven.
As mentione earlier, Sumeru is expected to drop as part of update 3.0 which, according to the game's update schedule, should arrive around July of this year. There are seven nations in Genshin Impact, and each nation in the game has its own representative element. Monstadt, Liyue and Inazuma have Anemo, Geo, and Electro as their main element. Sumeru is rumored to be represented by the Dendro element, which makes this region even more exciting.
Out of the seven Genshin Impact elements, Dendro is the only one that is not attached to any playable characters at the moment. This new element will probably completely shake up the current meta considering that it will add a lot of new elemental reactions. There have already been a couple of rumors about their identities. Apart from the Dendro Archon, the two characters that will most likely arrive with this element are Baizhu and Yaoyao.
Baizhu has been a part of the game for a long time, and he appeared in multiple Liyue quests. Yaoyao is the only original beta character that still hasn't joined the playable roster. Sumeru's Archon, also known as the God of Wisdom Kusanali, should also arrive around the time Sumeru does. There have already been multiple leaks about the Dendro Archon's appearance, but those should be still taken with a grain of salt.
Genshin Impact is available now for PC, PS4, PS5, and mobile devices. A Switch version is in development with no confirmed release date.
MORE: Genshin Impact: How to Investigate the Area and Retrieve the Stone Slates (The Bunkoku Enigma)
Amouranth Loses $2 Million Due to Typo
Read Next
About The Author