A "Real Housewives" star, a Paralympian, and a top TikTok celebrity are among social media influencers the Chinese regime funded to help boost the image of the Beijing Winter Olympics in the minds of millions in the United States and elsewhere, new Justice Department records show.
The social media posts promoting Beijing's narrative on the Games came from roughly a dozen popular social media accounts on Instagram, YouTube, live-streaming app Twitch, and the video sharing platform TikTok, reaching millions of fans who follow the influencers who typically share about food , travel, social issues, sports, and beauty products.
The organizer behind the social media blitz was New Jersey-based consulting firm Vippi Media, engaged in November by the Chinese consulate in New York under a $ 300,000 contract to promote the Beijing Games and elevate US-China relations. The ads, scattered in stories, short videos, and posts from January through March, reached a total of 4 million users and were shared 1,700 times, according to filings with the Justice Department dated April 4.
Hashtags in the caption such as # Beijing2022 and #partner were often the only sign indicating these posts as sponsored ads, and the posts gave no hint that the source of funds came from the Chinese state.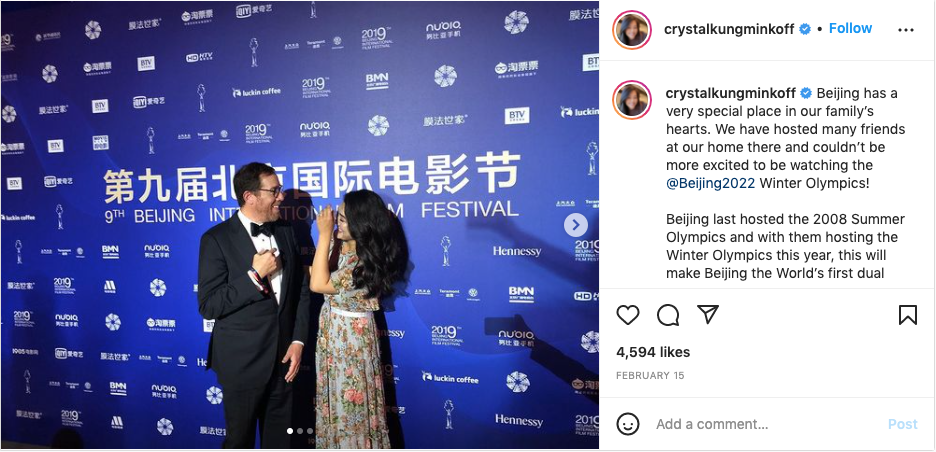 Three of the more than two dozen posts came from Crystal Minkoff, a Californian of Chinese heritage and cast member of "Real Housewives of Beverly Hills." In one, she shared a photo of her previous trip to Beijing and said the city "has a very special place in our family's hearts."
"We have hosted many friends at our home there and could not be more excited to be watching the @ Beijing2022 Winter Olympics!" she wrote in an Instagram post dated Feb. 15.
Posing as an anchor in another video, she announced a mock-up "at home Olympics" of musical chairs with her children to "bring the fun at home."
The day before the Beijing Paralympics ended, American Paralympic swimmer Jessica Long posted a video on Instagram calling it "incredible how the city of Beijing was able to put together such magical games."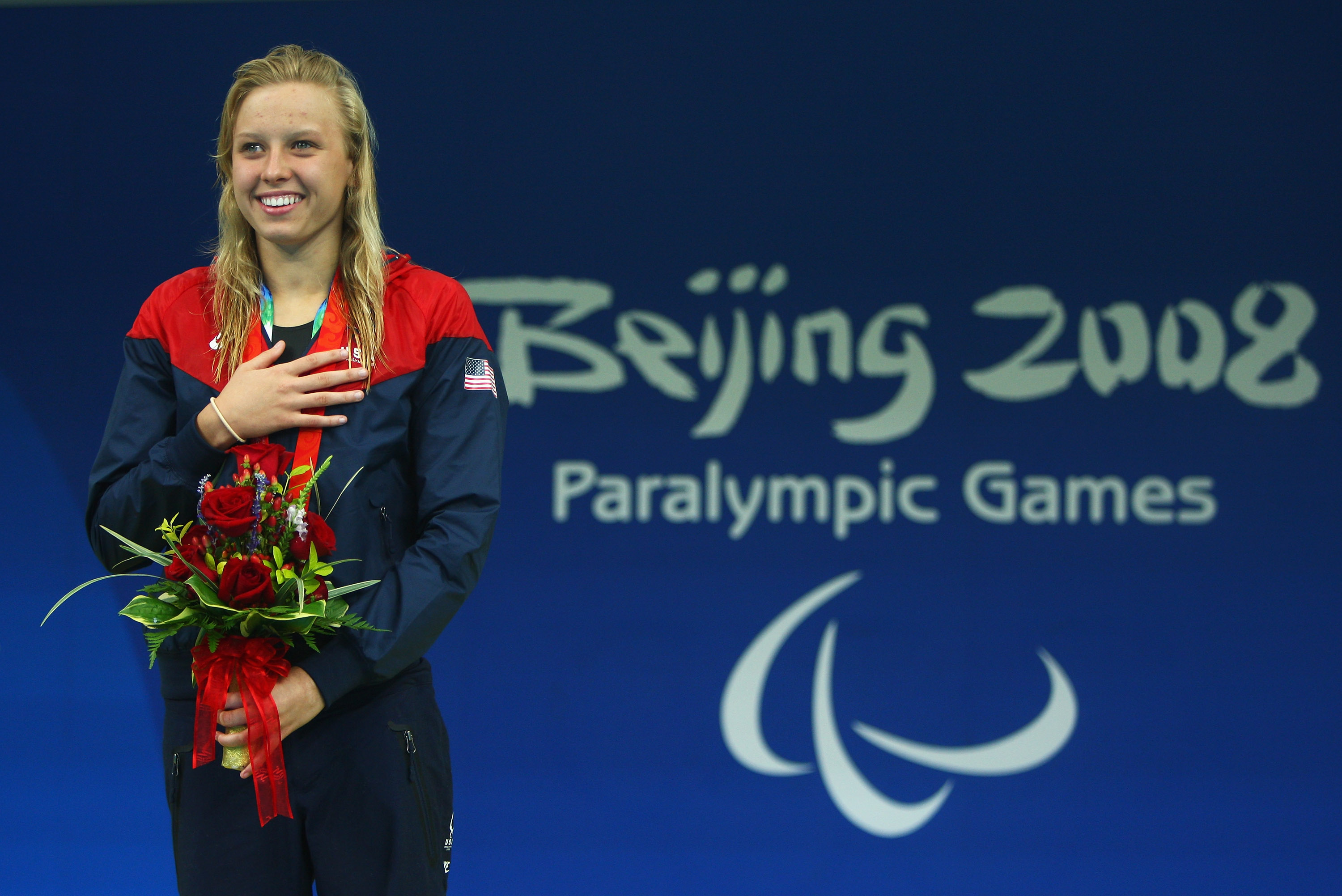 It brought back "ALL the wonderful memories from that time I competed there," she wrote in text accompanying the post, urging her fans not to miss out on the "last few events and a beautiful closing ceremony."
In a video with the text "We know I woulda taken home gold if I was there. Go Team USA !, "Anna Sitar, who has 11.6 million followers on video-sharing app TikTok, shows a backyard party dubbed" Anna's Winter Olympics "featuring games like ring tossing and eating a donut hung from a string. Later in the video, as Sitar squats down watching a group of others play a ball toss game using ping pong balls, and turns to a girl next to her to share a "fun fact" about how Beijing is the world's first city to host both the Summer and Winter Olympics. "No way," the other exclaims.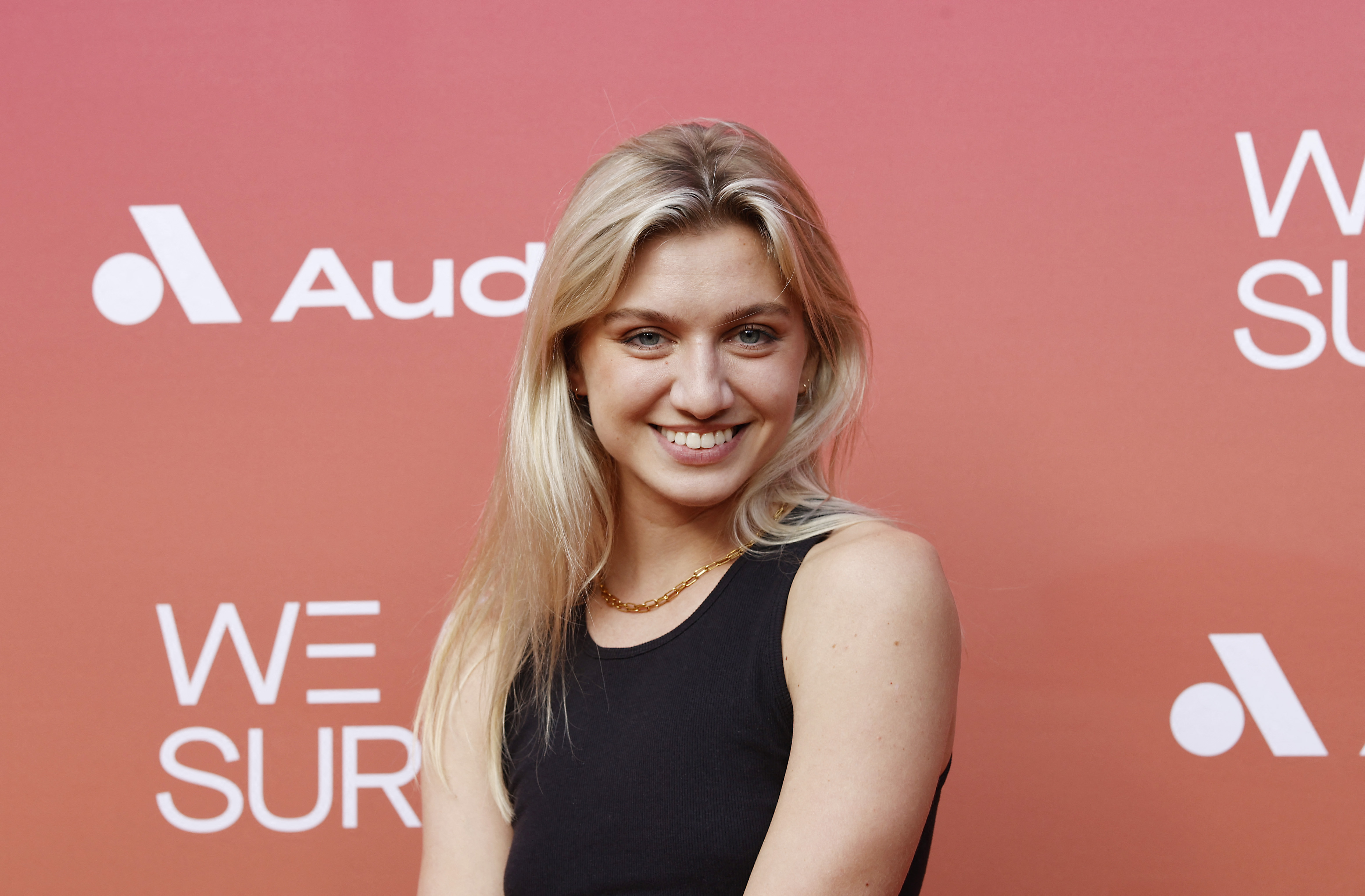 Perhaps the most overt promotion, though, comes from Ryan Dubs, a self-described "brand king" who sells skin care products through his TikTok videos, all of which, he admitted in one video, had the packaging sourced from China.
He told his over half-a-million followers that it would be "impossible to have our crazy, beautiful packaging made anywhere else in the world." "They are just so high-tech and forward thinking, they have machines that literally have not been invented yet in America," he said. "Chinese manufacturers are honestly like luxury fashion houses, because they create what the fashion trends are and then all the American brands trickle down with the same designs a year later."
Three weeks later in mid-March, he posted a three-minute interview with the Chinese consulate in New York's consul general Huang Ping. The video showed Dubs eagerly endorsing the consul's criticisms of US tariffs on China and encouraging businesses to enter the Chinese market, nodding every now and then to concur with Huang's points. The topic of the Beijing Olympics also came up, with Dubs claiming the Games "really helped define China in 2022."
"This is one of the coolest interviews I've ever been able to do," said an ebullient Dubs at the end of the video.
Most of the posts reviewed by The Epoch Times explicitly disclosed its links with the Chinese consulate. Only three of the posts indicated it was a paid partnership, and one used the "#partner" tag to show it was sponsored. TikTok and Instagram both ask influencers to label such content as a paid partnership with the company. Instagram also requires users to tag their sponsors.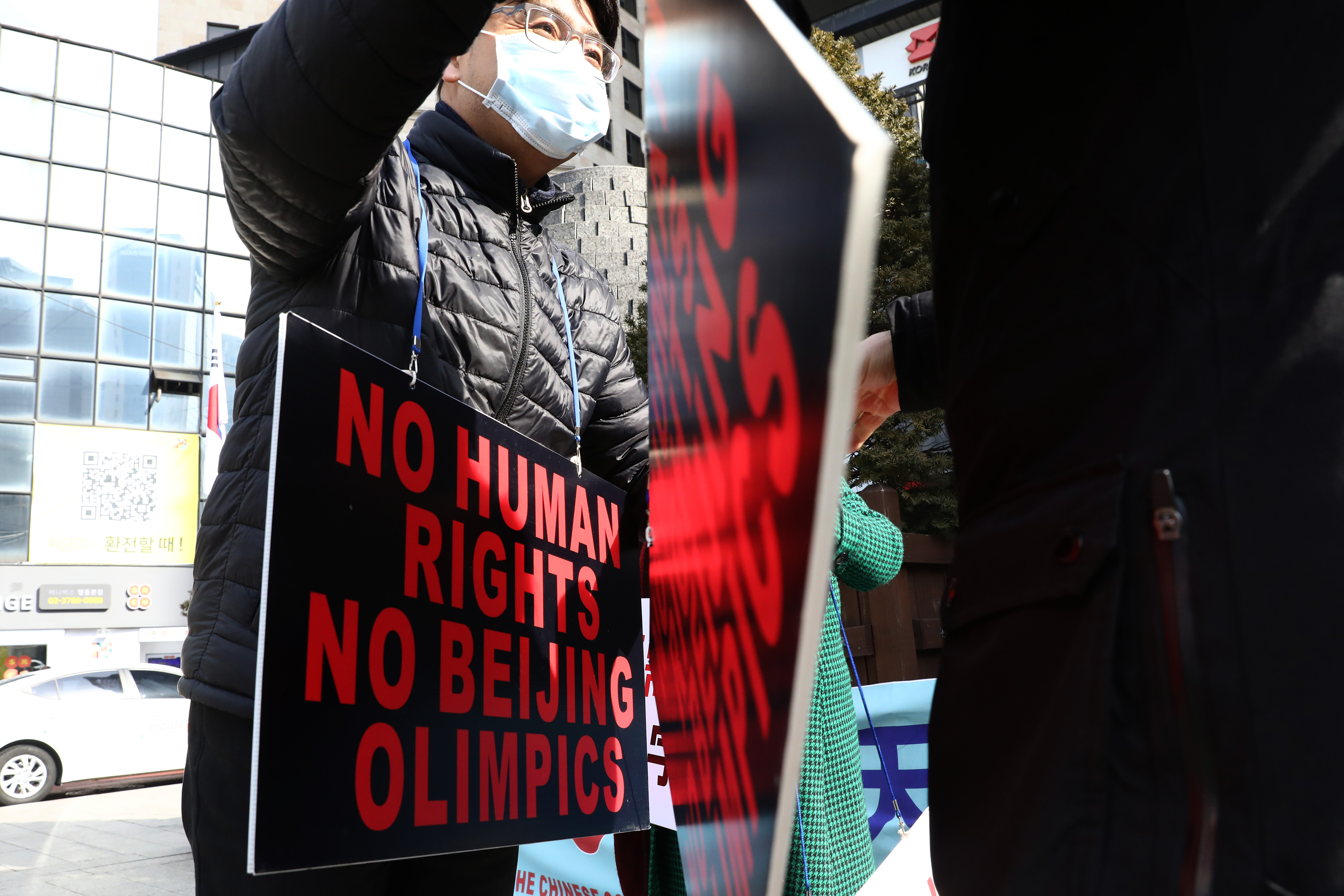 Vipp Jaswal, the owner of Vippi Media, did not respond to a question from The Epoch Times about the human rights criticisms surrounding the Beijing Olympics, which had prompted the United States and allies to stage a diplomatic boycott of the Games.
This Justice Department disclosure came less than a week after Chinese state broadcaster CCTV's Washington news bureau, Media Links, revealed in a filing that it spent nearly $ 54,000 on advertising and promotion over the past six months. Part of this expenditure included disseminating a video ad promoting CCTV's annual new year gala. On the Jan. 10 hockey night at Capital One Arena in Washington, it rented a billboard displaying logos of Chinese New Year and gave away stuffed pandas.
The Epoch Times has reached out to TikTok, Instagram, Minkoff, Long, Sitar, and Dubs for comment.